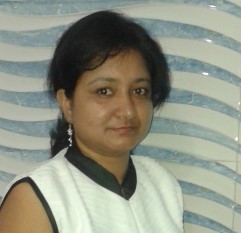 Dr. Ekta Singhal
B. PHYSIO. | Muscular Skeletal Physiotherapy | Practicing since 20-Jun-2000
Dadar T.T., Mumbai
Practicing physiotherapist since 2000 in the cities of Vadodara and Mumbai. I have a clinic at Dadar East in Mumbai. I am also open for home visits. I believe in Holistic Treatment of the conditions, with special emphasis to prevent recurrences.
Dr. Ekta Singhal Physio Care
FLAT NO 49, 6TH FLOOR, VENU APARTMENTS, KESARBAUG, B.J. DEORUKHKAR ROAD. DADAR EAST. MUMBAI 400014
Clinic Timing: Mon - Sat : 09:00 AM - 12:00 PM
49, Venu Apartment, B.J. Deorukhkar Road, Dadar East, Mumbai-400014
Clinic Timing: Mon - Sat : 05:30 PM - 08:00 PM | Sun : CLOSED
ARTHRITIS REHABILITAITON
SHOULDER REHABILITAITON
BACK PAIN TREATMENTS
PAIN MANAGEMENT
ERGONOMIC ADVICE
REHABILITATION
PHYSIOTHERAPY
ERGONOMICS
Musculo-Skeletal Physiotherapy
Bachelors of Physiotherap - M.S. UNIVERSITY, BARODA, 1999
MAHA. OTPT COUNCIL
M. I. A. P.